Clear information is a competitive advantage
Visual intelligence for the whole team
Schedule a demo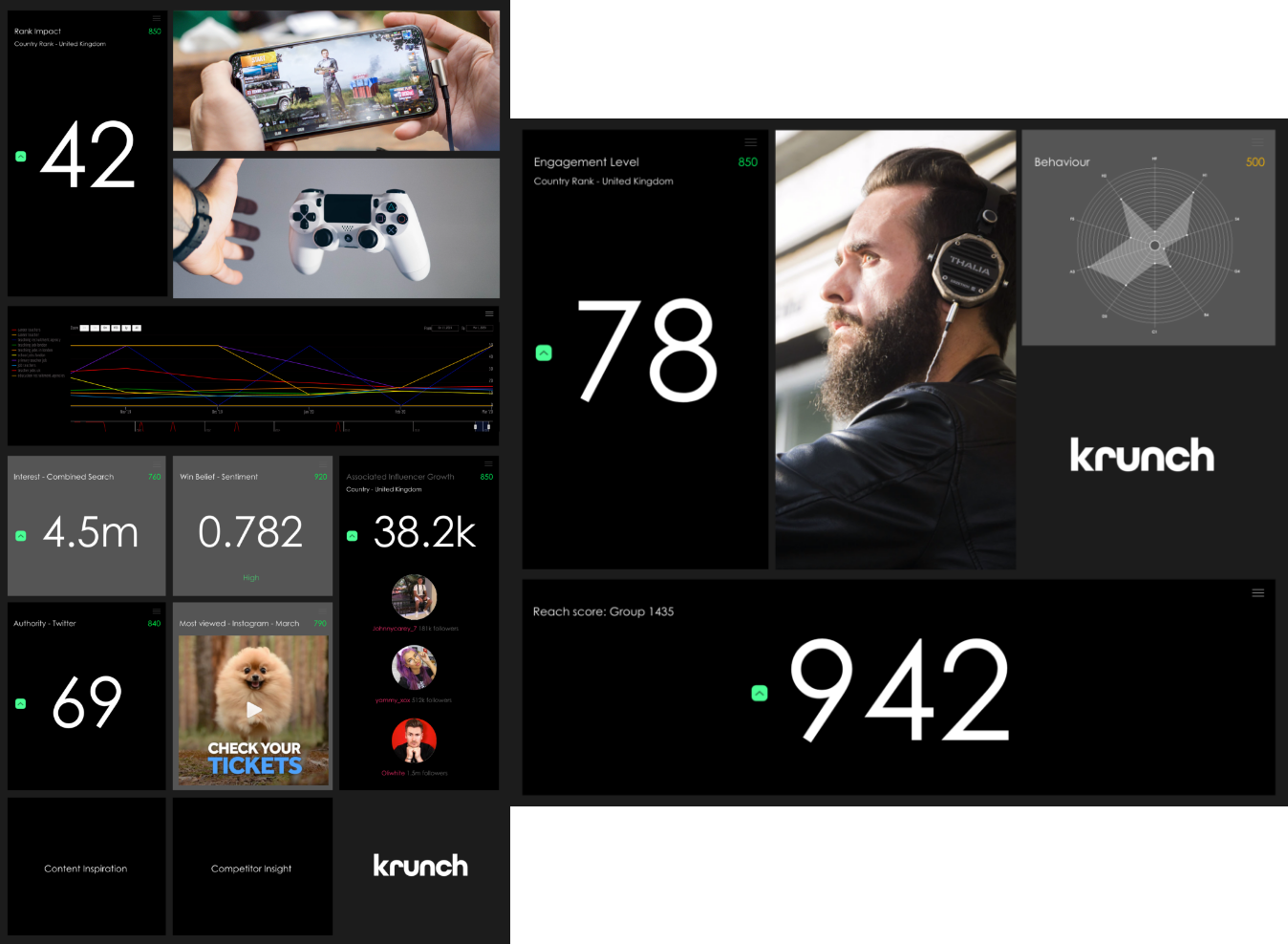 AI intelligence dashboards
Highly visual interfaces that allow your team to see, play & investigate with once hidden insights.
Empowers teams
Through connecting up your key data and platforms we empower non data people to access intelligence that helps them deliver their KPIs.
Easy to use
Designed and built inline with customers to fully understand the challenges teams have with enabling data, insight and AI.
Highly secure
Lightweight, cloud based solution that seamlessly integrates with CRMs, DMPs, databases & data lakes.
Krunch integrates easily with your setup
Whatever your brand setup is, we specialise in making sure you get the best audience insight out of what you have.
Speak to someone